MIXED CHOIR OBALA KOPER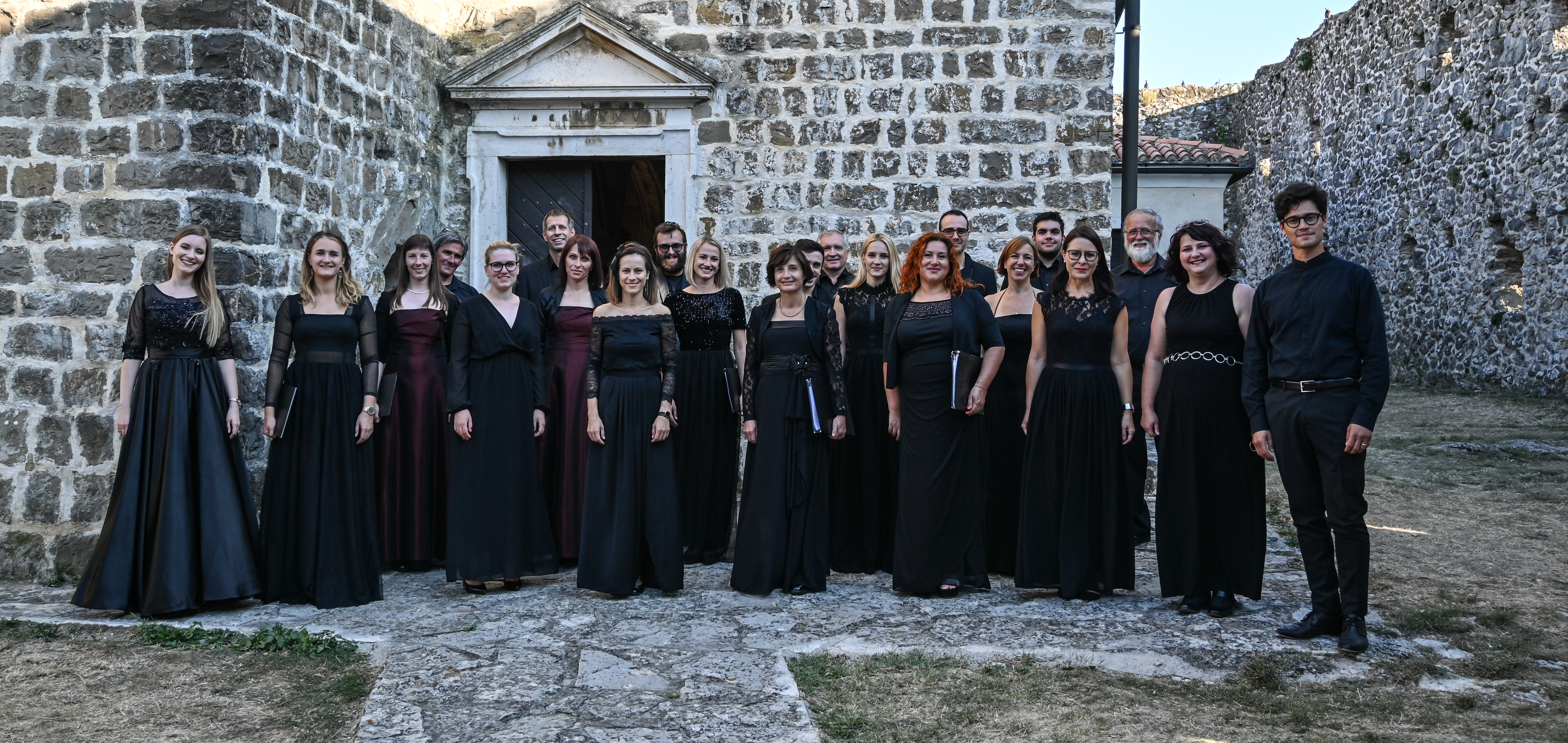 The Mixed Choir Obala Koper was created in 1977 by its founding conductor Mirko Slosar, who united young singers from the Primorska region into a new, ambitious ensemble. Through the years, his work was continued by several important conductors such as Walter Lo Nigro, Ambrož Čopi, Maja Cilenšek and Sebastjan Vrhovnik. The choir entered its fifth decade with a new conductor, renowned composer, solo singer and conductor Andrej Makor. 12 gold medals won at the national competition Naša Pesem in Maribor and numerous highest prizes and achievements at international competitions testify to Obala's constant efforts to perform a variety of musical styles at the highest level. Among the latest successes, the choir is particularly proud of the 1st place in two categories and the Grand Prix of the CorAmare competition in Italy in 2019. In the same year, the choir has participated to the regional choral competition in Postojna, winning a golden award with honours as well as five additional special prizes. In addition, the singers are especially fond of many projects that they have performed all around Slovenia, and of the International Choir Festival Koper, which is having its 14th edition this year. Along with the desire to compete, Obala also assumes the role of an important promoter of cultural life in the Primorska region, as it develops and deepens the role of choral singing both among the professional and general public by organizing numerous concerts and, in previous seasons, also competitions for choral compositions and master classes in conducting with renowned Slovenian conductors.
ANDREJ MAKOR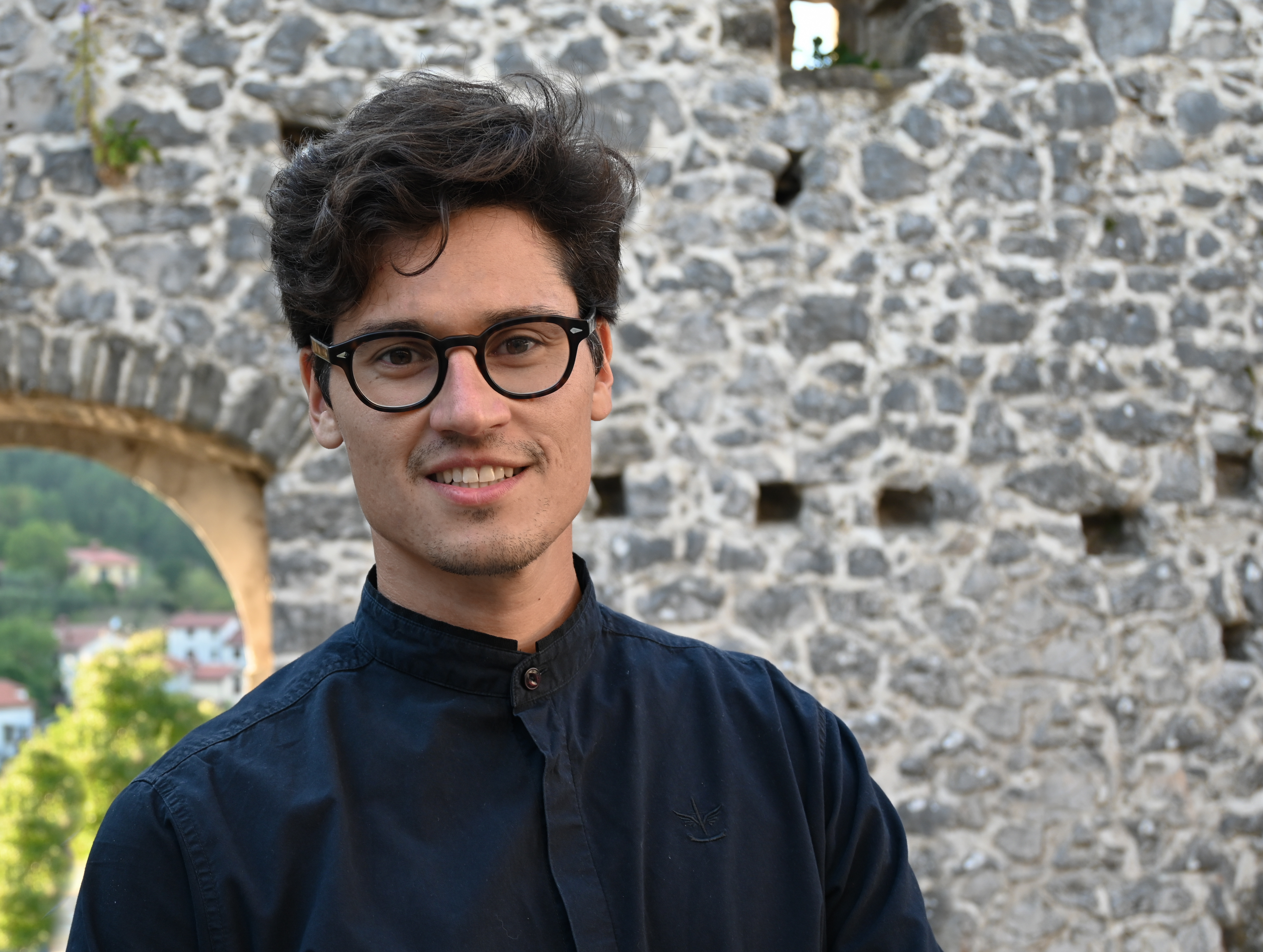 Andrej Makor started studying music in Koper and continued at the Academy of Music in Ljubljana, where he graduated in music teaching, solo singing and music composition. He obtained his master's degree, graduating summa cum laude in music composition at the Conservatory of music Cesare Pollini in Padua (Italy). His early compositions brought him the student Prešeren prize in 2015. As a solo singer, he won several awards at competitions and performed at recitals and he has been cast for various opera roles. As a composer, he won a number of prizes and received recognition both in Slovenia and abroad. He regularly cooperates with selected Slovene choirs and famous international ensembles (BBC Singers, Vancouver Chamber Choir, BYU Singers, Salt Lake Vocal Artists, Neuer Chor Berlin and others), chamber musicians, brass and symphonic orchestras. His compositions are performed by various Slovene choirs at concerts, festivals and competitions both in Slovenia and abroad, and by foreign choirs in Europe, the USA, Canada, South Africa and Asia. Makor's works have been published by Astrum, Carus – Verlag, Schott and Nomos. In 2017, he became the conductor of the Mixed Choir Obala and the Male Choir Srečko Kosovel, while in 2018, he also became the leader of the Youth Choir of the Gimnazija Koper secondary school. Apart from composing and choir conducting, he also teaches solo singing at the Izola Music School and holds seminars on vocal technique for ensembles all around Slovenia.